We are excited to announce our 2017 Tennis Summer Camp at SRV. This program offers weekly sessions under the direction of our Director of Tennis, Sharon Mattiace. The week-long sessions run Monday through Thursday (with Friday as a rain date) and include focused tennis instruction and play, as well as a variety of recreational activities including swimming, basketball and volleyball. Our Summer Tennis Camp program offers the opportunity for your child to develop their tennis ability, as well as meet new friends in a safe, secure and fun environment!
The program has been specially designed to provide children with a wide range of abilities the opportunity to develop their tennis skills in a fun and supportive environment. Our program understands that each child is an individual and learns at their own pace and is welcome to develop and hone their skills on their timeline. Upon arrival each camper is evaluated by our staff and grouped with those of similar skill. Full day and half day camps are for children 8 to 16 years, children 5-7 years can do the half day camps.
Each day focuses on a variety of key elements including:
• Warm up and Physical Preparation
• Stroke and Serve Development
• Form and Footwork
• Strategy and Mental Preparation
• Sportsmanship and Integrity
AND DON'T FORGET – FUN, FUN, FUN!!!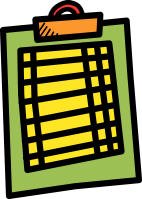 Campers will have chance to participate in exhibition matches and test their newly developed skills against their peers.
While our program focus is tennis there is even more to enjoy. Each day includes time for alternate activities including volleyball, basketball, swim, yoga or just plain down time. A delicious lunch is available each day for $40 per week.
Campers Daily Check List
• Racquet and tennis sneakers
• Water Bottle
• Cap
• Sunscreen
• Swimsuit and towel
• Snacks if needed
• Your best attitude and effort!
SCHEDULES AND PRICING
Please Note: Only weekly full day or half day camps can be booked. If there is a day the camper cannot attend in their chosen week, the weekly price remains the same, no refunds. A makeup will be made if a doctors letter is provided.
CHOOSE A SESSION
& JOIN TENNIS CAMP!
Weekly sessions begin on Monday June 25th 2018 and run for 10 weeks. Each camp runs Monday through Thursday with Friday as rain date. Week 2 will be Monday 2nd Tuesday 3rd Thursday 5th and Friday 6th rain date TBA if needed.

FULL DAY CAMP
Monday -Thursday 9:30 to 4:00
Vested Members $275
---
Non-Vested Members $325
---
Non-Members $500
HALF DAY CAMP
9:30 to 12:30 or 1:00 to 4:00
Vested Members $175
---
Non-Vested Members $225
---
Non-Members $325